The evolution of
Creative Hiatus Productions
Creative Hiatus Productions is home for the works of playwright , lyricist, director and actress, Rose Cano and composer and percussionist, David Nyberg.
Rose and David grew up in Seattle WA and attended Seattle Prep High School together. They performed in two of the school's musicals, Rose on stage and David in the pit. After graduation, they each went their separate ways, David to NYC and Rose to Lima, Peru, before returning to Seattle…  the 1st Hiatus. They were reunited some 31 years later by of all things… Facebook.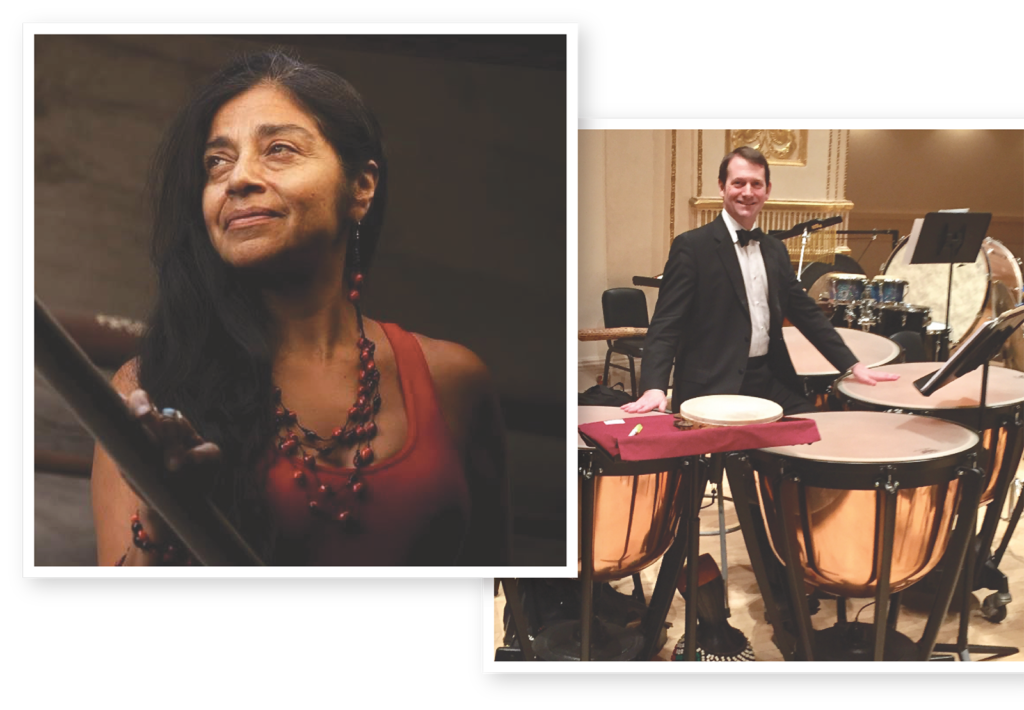 Rose and David talked about the possibility of collaborating on  an original musical together and as a result  wrote their first show, Imaginary Opus, with abstract paintings provided by Rose's sister, visual artist Lupita Cano. It premiered  in early 2018 at the Seattle Center Theatre, co-produced by Sound Theatre and eSe Teatro.
In late 2018 they embarked on their second creation, People in the Square. Just as the work was nearing completion, the COVID-19 pandemic hit. Things were put on hold… the 2nd Hiatus.
With the generous support of Trial and Error Productions, Creative Hiatus Productions was able to record an original cast album of People in the Square in NYC, during a time when live performances were still unable to materialize. Once performing venues are again up and running, Trial and Error and Creative Hiatus Productions  will bring the complete stage production of People in the Square to life, with its world premiere in Seattle. 
Stay tuned for the latest updates about these and all our future creations!